LeanFM technologies is
revolutionizing the building industry
LeanFM Technologies is attacking one of the most damaging problems in the building industry today–poorly operated and energy-wasting HVAC systems. Unaddressed faults, mechanical breakdowns, poor air quality, occupant discomfort, GHG emissions, wasted dollars, and strained HVAC crews. LEANFM IS REVOLUTIONIZING THE INDUSTRY with data-driven analytics and actionable reporting! No fluff, just credible data and our exceptional client service.
Our software LeanFM Prescriptiv™, utilizes artificial intelligence and machine learning to detect and diagnose software and hardware faults in building HVAC systems through root-cause analysis at the component level.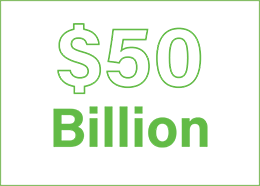 In the United States, there is over 87 billion square feet of commercial office building space and at least $50B/year is wasted in energy running these facilities. The domain is vast and many are trying to make their way in through the crowded and confusing field of data analytics. LeanFM Prescriptiv™ currently supports four million square feet with significant measurable results for our clients.
While any entity that operates a building is a potential client, our focus is first on healthcare, higher education, and commercial office-building sectors in the United States.
In order to achieve this growth, additional investments are needed for LeanFM Technologies to hire more data scientists, software developers, and business development employees to expand the client base, while we continue to provide exceptional client support and service. Servicing our clients is a top priority, as we are not just a highly intelligent and creative team, but we want to be recognized for our integrity and kindness.
We are also a team of diverse leaders and technicians in culture, ethnicity and, especially gender. We will lead in a new way of inclusion and opportunity in the proptech industry. With LeanFM Prescriptiv and our ongoing research, we are stewards of improving our environment through energy efficiencies and lowering our clients' GHG emissions. These are the guiding principles that our co-founders established for LeanFM, and it will be how we grow successfully into our bright future.